Benchmark: NVMe PCIe 3.0 x4 -vs- SATA SSD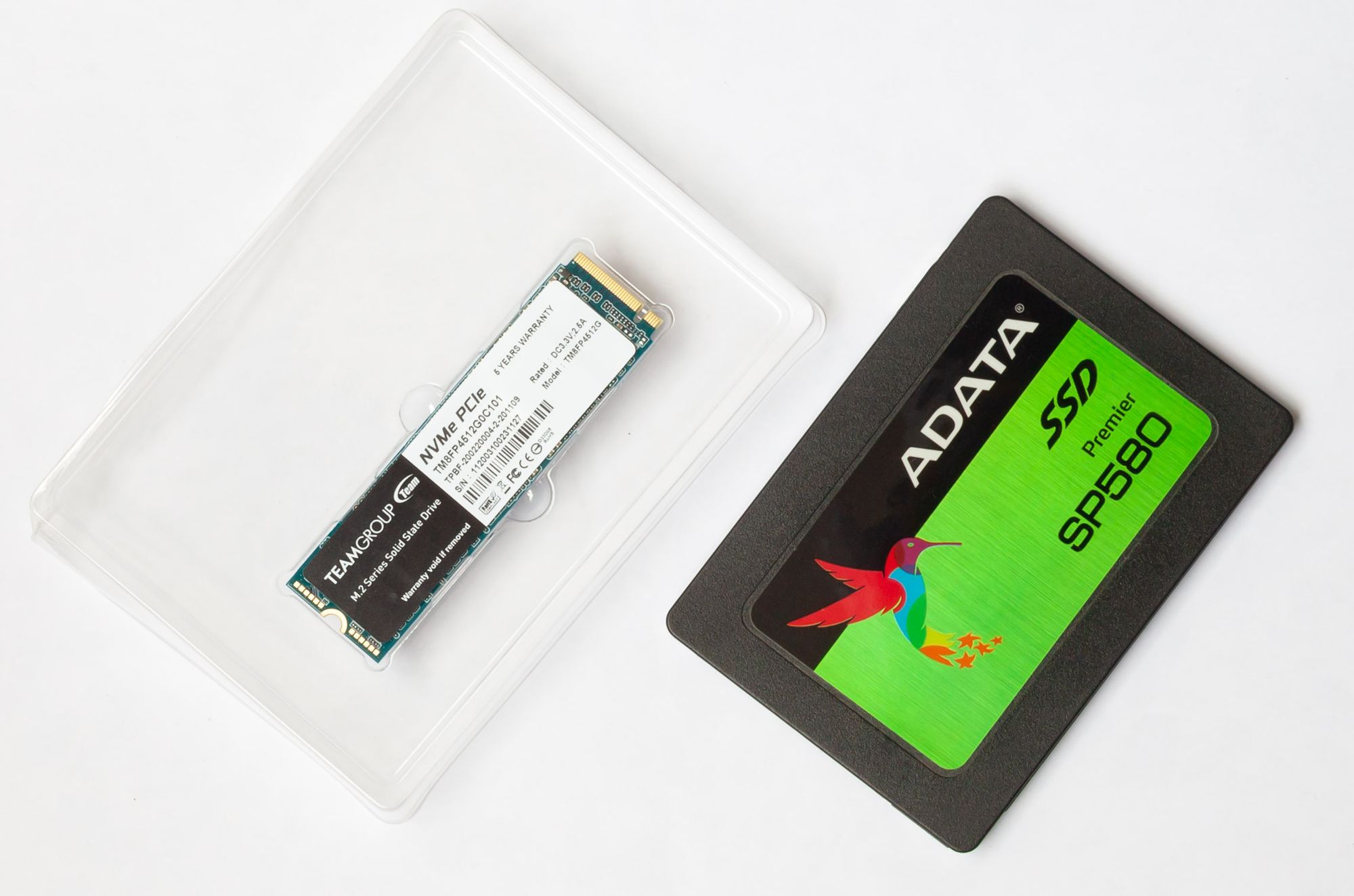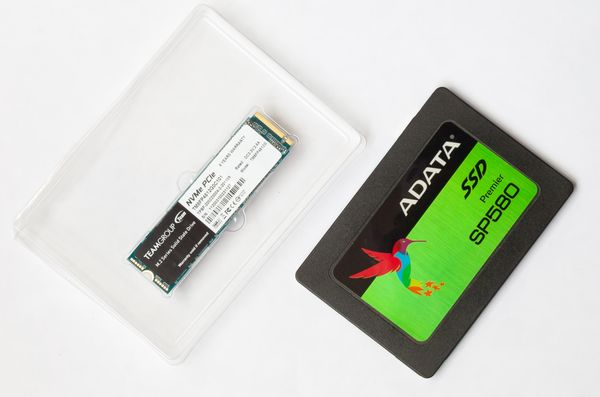 When I switched to Ryzen last month, I made sure to pick a motherboard with a PCIe M.2 slot. I wanted to replace my SATA SSD with the newest player in town: NVMe.
In this article, we will be comparing:
TEAMGROUP MP34 M.2 NVMe 512GB SSD
ADATA SP580 2.5" SATA 240GB SSD
TOSHIBA DT01ACA100 3.5" SATA 1TB HDD (no pictures)
Unboxing
The NVMe SSD is very compact and lightweight. It's amazing how technology changed the storage drives in the last decade. Switching from bulky 3.5" drives to 2.5" SSDs, and now this M.2 form factor with the size of a chewing gum stick.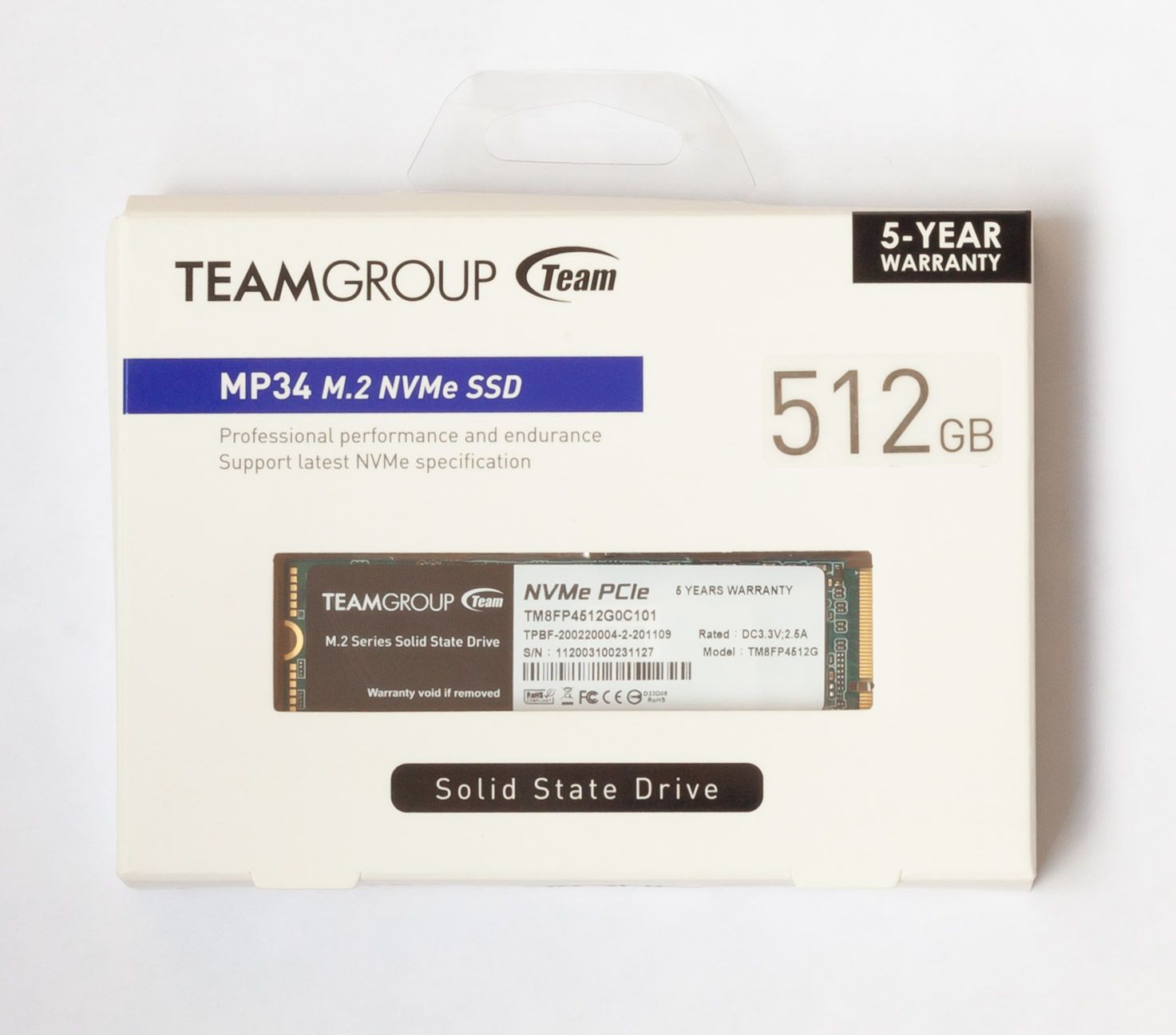 Installing the NVMe SSD
The M.2 slot is located on the motherboard, on top of the GPU PCIe x16 slot. The SSD is inserted directly, no cables needed. The screw was not included with the drive, so I used the one provided with the motherboard.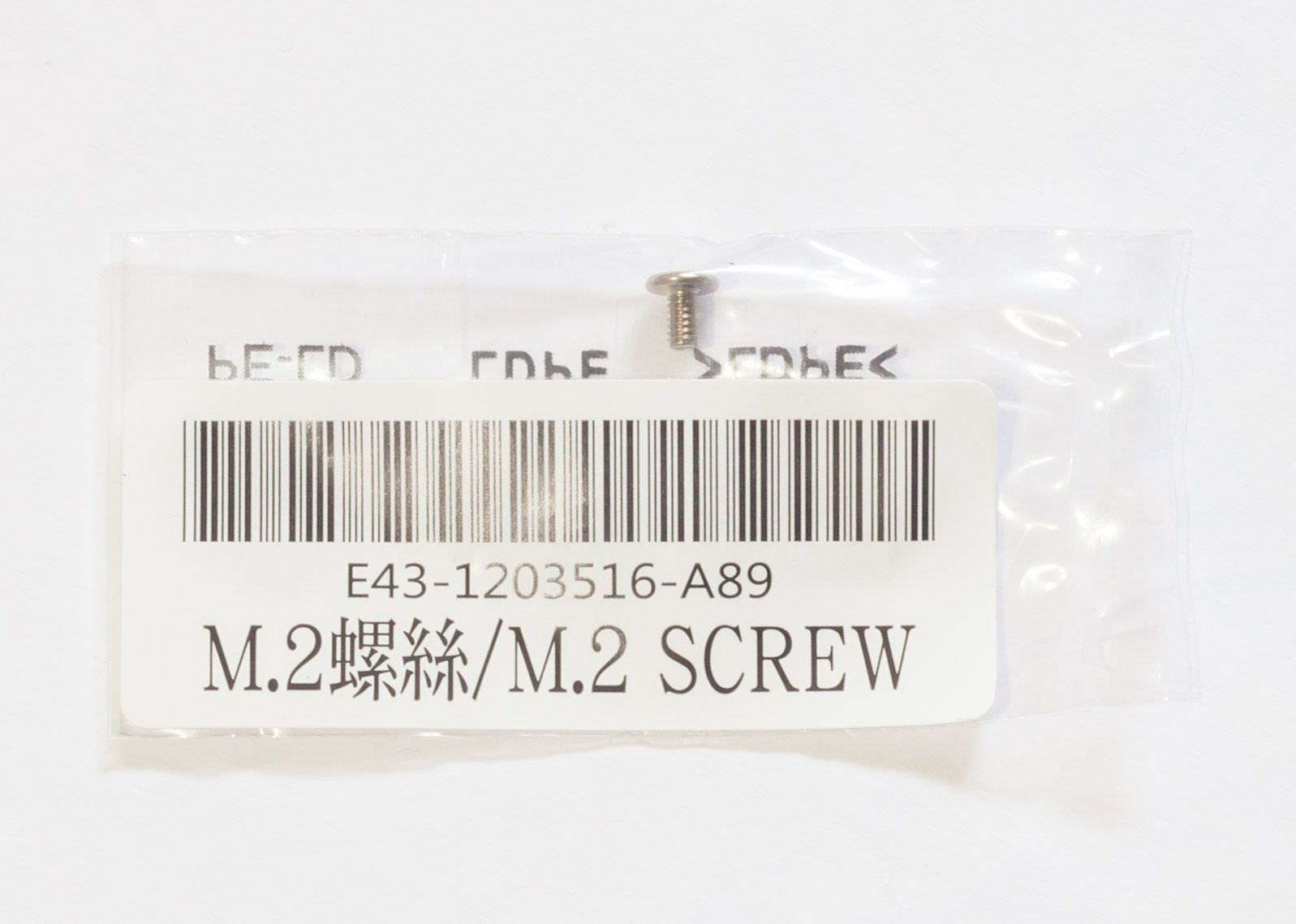 Benchmark
I used CrystalDiskMark to perform the benchmarks. In total, there are 8 speed tests: 4 different categories, and read/write test for each one. The performance of the NVMe was like announced on the specifications. The reading speed is so high that no real world test could reach that limit.
NVMe is obviously better in every category. Booting Windows was faster, but not as impressive as the jump from HDD to SSD. Everything else feels as responsive as regular SATA SSD.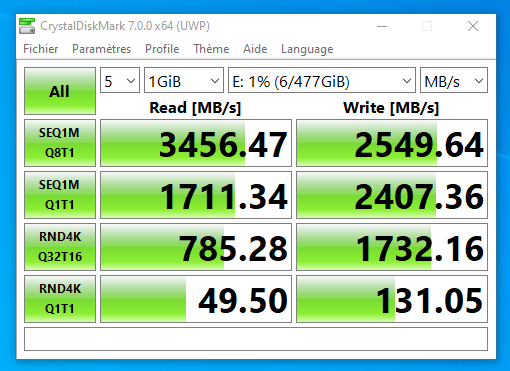 What I enjoyed the most was the cleaner look of the PC after the elimination of the SATA cable, I think this would imply a slightly better airflow.
Conclusion
Despite performing well in synthetic benchmarks, NVMe SSD did not feel as a huge leap in real world usage, compared to SATA SSD.
In my opinion, SATA SSDs are currently enough for most users. But, if they cost the same, and you already have a compatible motherboard, why not ?