PHILIPS AZ7481/00 portable CD player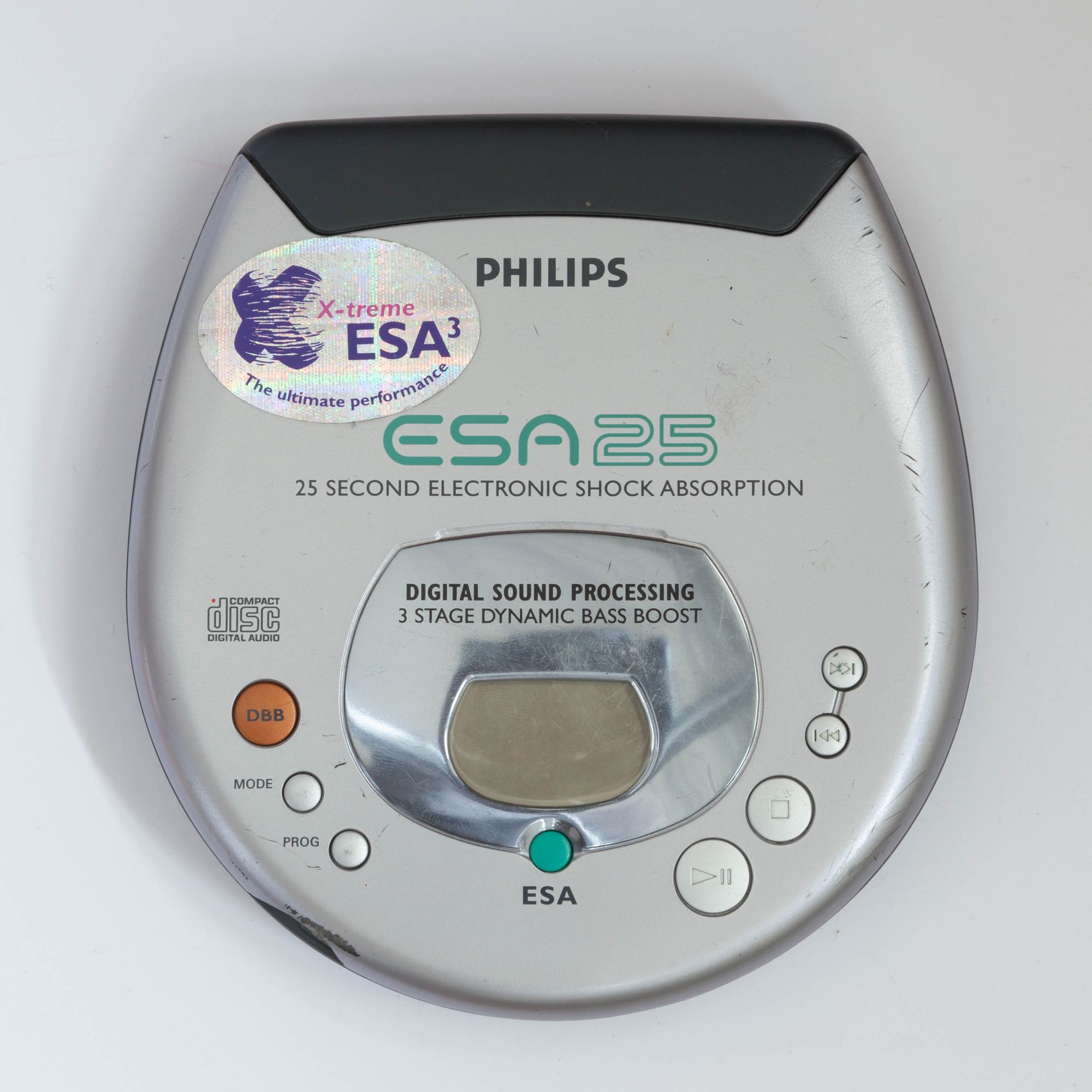 This is the second device that I bought last week (see the KOSS KS5302).
This device is presenting no physical damage, and the PCB looks fine too. But, unlike the KOSS, it's partially working: the CD motor is rotating, the LCD screen has some faint scrambled data.
External case specification
ESA25: 25 second electronic shock absorption
Digital Sound Processing: 3 stage dynamic bass boost
Battery supply: 2 x LR6/AA/UM3
External supply: 4.5V - 400mA
Made in China
Internal ICs reference
SAA7374GP: Low voltage digital servo processor and Compact Disc decoder
AZ7395.3 87CK20AF2320: 8-bits MCU / LCD driver / timer
NPC SM5902AF: shock-proof memory controller LSI
MPC17A50: Servo driver
BA3574BFS: Headphone amplifier
2 x HYB314400BJ-60: DRAM 4Mbit (8Mbit total)